Hi Kiss777 here in the coming months I'm gonna be taking a look at some Kiss merchandise and rather then just present the reader with the cold hard facts on the item I'm gonna be including my thoughts as a collector/seller.
I have been a Kiss fan from mid 1975 and needless to say along the way have seen and owned a lot of cool Kiss collectibles.
So pull up a chair, pour yourself that favorite beverage, kick off those shoes and let's get started.
The first item we're gonna take a look at is the Washburn PS2000 Paul Stanley guitar a very nice piece that is near and dear to my heart I have a PS2000 Carmel.
Paul Stanley came on board with Washburn in the late 1990's designing his signature guitar model.
The guitar was made at the Washburn Chicago Custom Shop, it comes with the Buzz Feiten tuning system; construction is mahogany with a solid maple top; the neck is a 2 piece mahogany with ebony fingerboard; scale equals 24 3/4" 14" Radius Nut Width: 1.6875" 22. The fret Inlay is a pearl and abalone blocks.
For the pickups Washburn and Paul Stanley decided on Seymour Duncan Pickups with a chrome cover Bridge Custom Custom, Neck 59 Washburn was also selling the bridge pickup calling it "Black Diamond Distortion."
Additional features include a star tailpiece, a mirrored pick guard, and an autographed truss rod.
The guitar features two volume controls and one tone control which you can change by the 3-way selector switch. The tuners are Grover and the frets are Jumbo, the guitar came with a signed Certificate of Authenticity by Rudy Schlaeher, Ceo., Paul Stanley, and Larry English, Director of Manufacturing. It also came with a hard cover leather case made especially for the PS2000.
The PS2000 line came in many different versions including black, carmel, blue, silver, rose and the millenium upgrade style, there was also the PS500 and PS100 guitars offered for the Paul Stanley fan on a more modest budget.
I have played my PS2000 very lightly over the years and consider it a very nice professional guitar with a clear detailed sound even with heavy distortion however as the price continues to rise that may not be a real smart thing for the collector to do.
OK I paid just under $2000 for mine many years ago brand new from a Washburn dealer mine was a nice Carmel example however these guitars seem to be disappearing quick from the market place at this time, looking on ebay right now I see a few new ones buy it now at $2,500.00 to $3,999.99 that may be a bit high however they are brand new so maybe not, I'd expect to pay at least $1,500.00 for a mint used one.
Talk to you soon, Don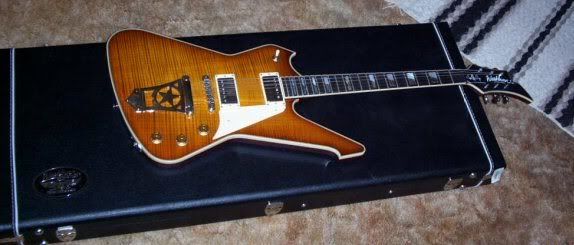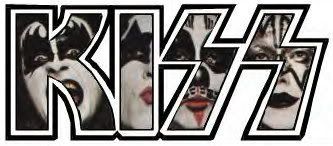 http://stores.ebay.com/VAMPIRE-SALES
http://kiss777md.tripod.com/